World Conference on Lung Cancer 2021 Highlights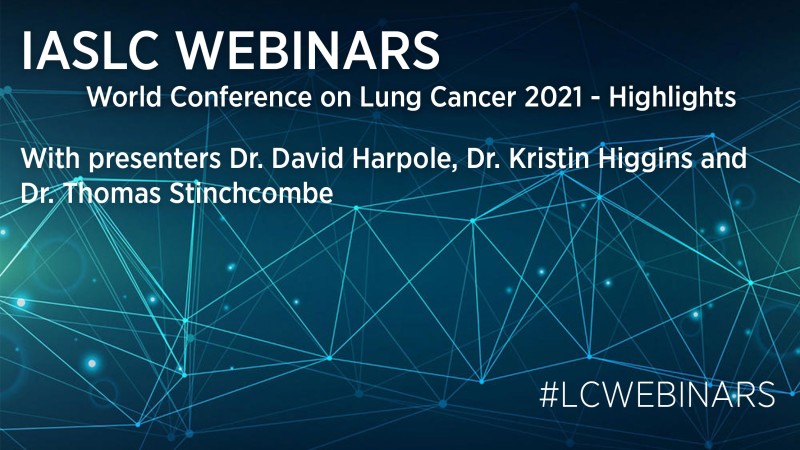 In this recorded webinar, join Drs. Harpole, Higgins, and Stinchcombe as they discuss the latest developments presented during the scientific and educational program at 2021 World Conference on Lung Cancer Worldwide Virtual Event. The webinar is three 15 minute presentations followed by a 15 minute time for question and answers.
Target Audience
This webinar is designed to meet the educational needs of physicians, nurses and allied health professionals, pharmacists, patient advocates, and researchers who specialize in diagnostic radiology, hematology, pulmonary medicine, palliative care, medical oncology, thoracic surgery, and radiation oncology. 
Learning Objectives
At the conclusion of this activity, participants will be able to:
Describe scientific progress in the prevention, early detection, diagnosis and treatment of thoracic malignancies.
Explain advances in the multidisciplinary management of patients in relation to current standards of care.
Identify the most relevant clinical research results and ongoing trials likely to impact patient care in the near future.
Daniel Tan:
Advisory Board: Novartis, Bayer, Boehringer Ingelheim, Astra Zeneca, Eli-lily, Loxo, Pfizer, MSD. Contracted/Support research grant: Novartis, Astra Zeneca, GlaxoSmithKline, Bayer, Pfizer.
Yi-long Wu:
Advisory Board: AstraZeneca, Boehringer Ingelheim. Honorarium received from promotional activities: AstraZeneca, Roche, Boehringer Ingelheim, Pfizer, BMS, MSD, Eli Lilly (all not promotional activities). Contracted/Support Research Grant: AstraZeneca, Roche, Boehringer Ingelheim. 
Ross Soo:
Contracted/Support research grant: AstraZeneca, and Boehringer Ingelheim. Personal fees: Bristol-Myers Squibb, Eli Lilly, Merck, Novartis, Pfizer,Roche, Taiho, Takeda, Yuhan, Amgen.
None of the other individuals involved in the planning or review of the activity have disclosed any relevant financial relationships.
Yi-long Wu, MD
Head of Department
Guangdong Lung Cancer Institute
Guangdong General Hospital and Guangdong Academy of Medical Sciences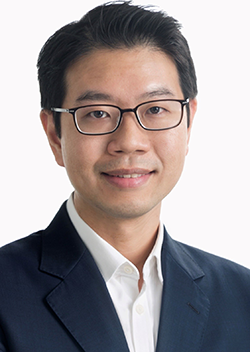 Daniel SW Tan, MD 
Senior Consultant
Division of Medical Oncology 
National Cancer Centre Singapore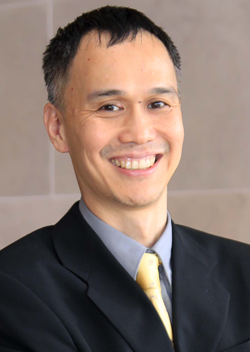 Ross Soo, MBBS, RACP
Senior Consultant at the Department of Haematology-Oncology, NCIS
Adjunct Principal Investigator, Cancer Science Institute of Singapore, NUS
AMA PRA Category 1 Credit™ is no longer available for this activity.